Is what you're doing today getting you closer to where you want to be tomorrow?
Do you feel stuck and uncertain about how to sell and market your business? Are you concerned that you're wasting your time and money on activities that aren't doing a thing to create more revenue?
Just imagine being able to…
• Get crystal clear about exactly what you need to do today to grow your business
• Feel confident that you're doing the right stuff to attract the right customers
• Elevate your brand's perception so that your customers are willing to pay you more
• Walk into any room and sell yourself confidently and boldly
• Almost triple your sales (yep, one of my coaching clients did just this!)
A complimentary Clarity Call session is perfect for you if you are:
• in the events industry (event planner, wedding planner or event supplier)
• running a small business
• tired of feeling unsure about branding, sales & marketing and eager to stop wasting your time and money on things that just aren't working
• excited to put in the work to taking your business to the next level, but need someone to help guide you
• craving support and accountability
• poised (and ready) for massive growth in your business

So, are you ready to invest in yourself to create the business you dream about?
Click the button below and let's get you focused and clear on exactly what's needed to achieve results.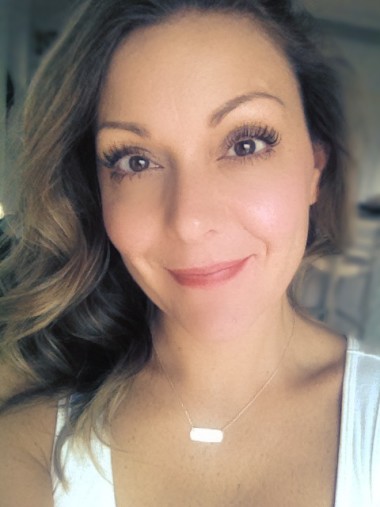 I have over 20 years expertise helping businesses, like yours, brand, sell and market themselves. Here are a few highlights:
I took a small, Canadian tent rental company and repositioned it as a luxury service provider, securing jobs with the Olympics, Samsung, David Stark and Toronto Fashion Week (to name a few), resulting in $3.5MM of new business opportunities.
Without spending a single dime, I created a campaign that got hundreds of event planners tweeting (excitedly) about an unknown entertainment band, which led to the creation of a custom theme song for BizBash and secured a job as the featured opening act at the BizBash conference (as well as their headline entertainment) – exposing the band to thousands of planners in person and online!
By helping a San Francisco-based event planner get clear on her target market and the value she provides, she was able to almost triple her sales.
I've worked as a Sr. Brand Strategist for some of North America's most well known branding agencies and have honed my expertise working with Fortune 500 household names like: Shell, ConAgra, Kraft and Heinz. For the last 7 years I've applied my expertise to small businesses, with limited resources, no time and the types of budgets that mean you have to stay lean, laser-focused and clever.
On a personal note, with no contacts or experience in the event industry, I built my personal brand. Within 1 year I created a website that became the industry's highest ranked independent blog, created strategic relationships with some of the biggest names in the industry and became the incoming President of ISES Toronto. Within 2 years, I had built the industry's first twitter community, became a featured writer for Event Solutions magazine, began speaking around the world, was recognized for leadership and dedication by ISES Toronto and keynoted my first industry conference. I also built the New & Noteworthy Start Some Shift show on iTunes.
I've been honoured to speak around the world to companies just like yours in Australia, Asia, US, Canada & the Caribbean on cutting-edge marketing ideas, strategies and tools.
I can help your business too.
So, what are you waiting for? Book your Clarity Call today.